Teams Past and Present
The 1970s
Brave New World Freedom Fighters
Different, but still mostly a bunch of white people.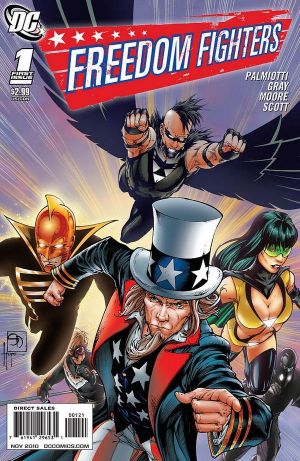 This was introduced during a brave new world



It Also introduced even more of the Quality Stable of Characters to the DC Universe
The New 52 Freedom Fighters, Different Approach, New Look, More Diverse
So Far Lame villains. More color if you know what I mean, but still not totally convinced.